Skyscrapers fill me with fascination and wonder. Yes, they can be read as an exhibition of wealth and an extension of capitalist pigdogs' manhood, but I prefer to see them as a testament to mankind's ability and skill. When I just pause to think about the sheer scale of even some of the supposedly minor skyscrapers out there, I am bamboozled by the very idea that they can be built. How are these engineering geniuses doing it? How can you even start to design such towers as the current holder of the world's tallest building record - the
Burj Khalifa
in Dubai:
There is a problem, however. The Dubai project, which saw them trying to build more and more ridiculously large or weird buildings, has ultimately been a bit of a folly. Dubai is broke and so are a lot of the people they hoped would invest in or move to the most off-its-tits city on Earth. I think Charlie Brooker summed up my feelings perfectly in his piece
on Dubai last year in the Guardian
, so I'll stop the Dubai chat here.
Instead, I am going to focus on some of my favourite skyscrapers currently standing and under construction in London and around the world, and will throw in a few of the more wacky ones out there in demented minds of architects. A lot of my info on skyscapers comes from the superb
Emporis
website, so cheers to those chaps.
The Gherkin
In London, we have a pretty flat skyline. I have no problem with that in places, as it is right for the view of St. Paul's, the Palace of Westminster etc. to be protected. My office window currently looks over London from south of the river, and we have an exciting view of London as we can see the old aforementioned classics as well as the latest additions to the skyline. The City has a few skyscrapers, but few are attractive or innovative in my eyes, as is the case with the boxy Canary Wharf. There are exceptions, however, including the
"Gherkin", or 30 St. Mary Axe
.
I love its shape, pattern and colour. It really is a ground-breaking building in my eyes, and has been copied in a few other cities
like Barcelona
.
The other great skyscrapers which are in London are actually yet to come.
Tower 42
was the largest building in the City of London until the
Heron Tower
took over that mantle... and it hasn't even been finished. It is going to have a 70,000 gallon fish tank in its lobby. Fantastic.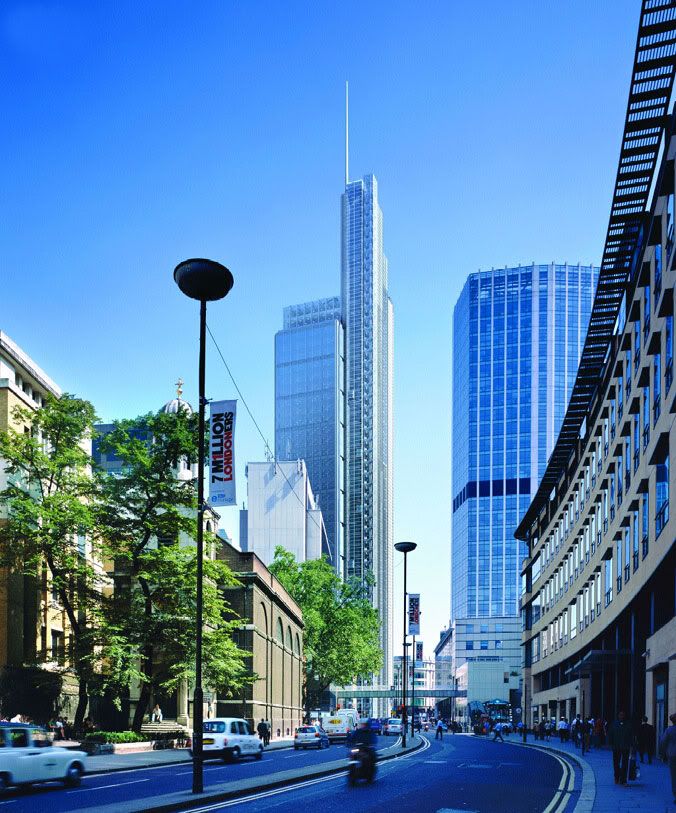 Heron Tower
I think maybe the most exciting developments will be the
Pinnacle (or Bishopsgate Tower)
in the City, and the
Shard
at London Bridge. The Pinnacle will be the second tallest building in the UK, and the Shard will be the tallest. I think the Pinnacle will be more aesthetically pleasing than the Shard, but will not have as much of a wow-factor as the Shard.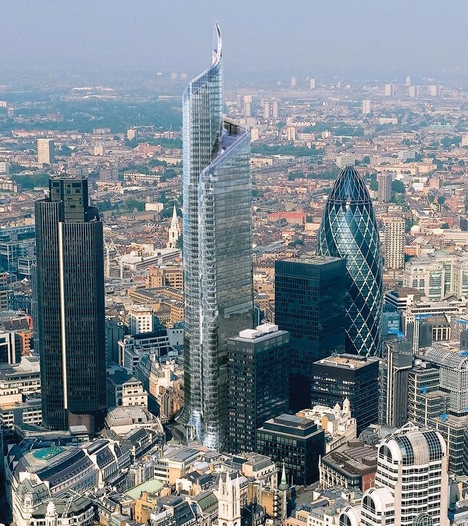 Pinnacle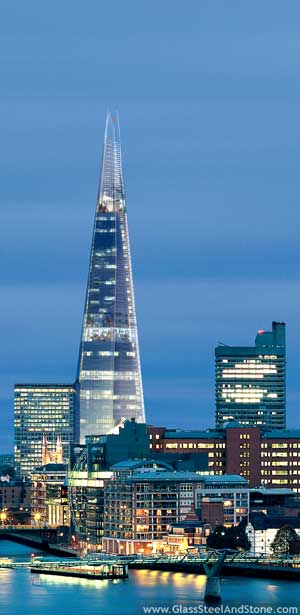 Shard
As far as the rest of the world goes, I have some obvious favourites like the
Empire State
and
Flatiron
Buildings in NYC and the
Shanghai World Financial Centre
(looks like a bottle opener). I also have a soft spot for a building in Nagoya, Japan, called the
Mode Gakuen Spiral Towers
, which I saw being built when I was living there: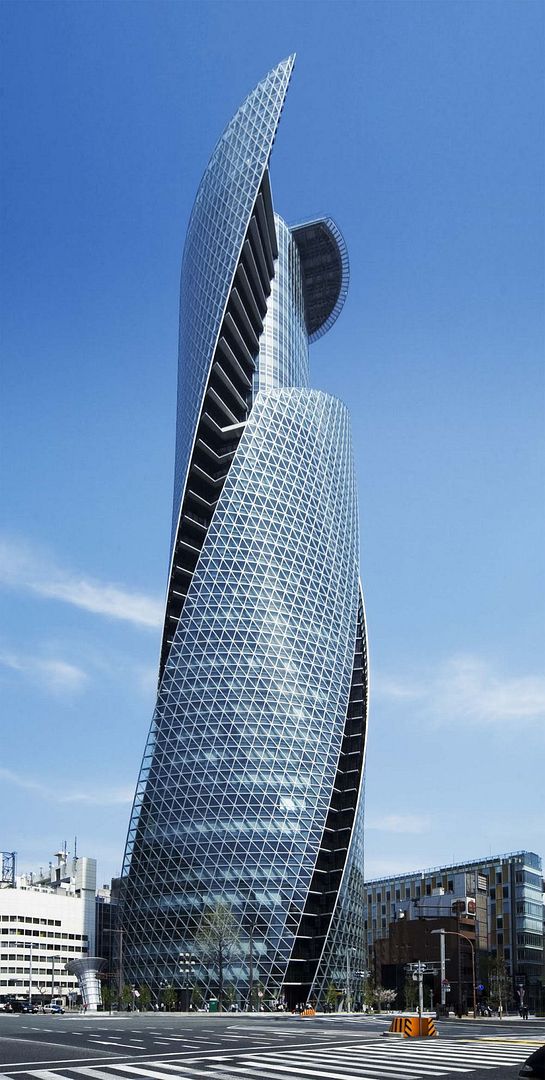 Mode Gakuen Spiral Towers
Whilst trawling Emporis, I stumbled upon a section of towers which had been planned or dreamt up. Some of these are absolutely crazy, like one in Dubai which has floors which will
rotate independently of each other
, and another one in bonkers-ville which will be 1km high:
Mental
(although I think it has been put on hold due to Dubai not having any money anymore... the idiots).
So, in summary, skyscrapers can be awesome as well as pretty stupid. If anyone has read
J.G. Ballard's
High Rise
, then you will understand my total fear at ever living in a skyscraper and the prospect of having to fight for survival in a building with a population in the throes of complete collapse. I will be, however, forever obsessed with them from a design and construction point-of-view.
Keep on reaching for the skies, humankind........................... within reason, of course!